Klangwirkstoff Records presents:

KWDIGI010 B. Ashra – The Sound Of DMT (A Sonic Ayahuasca Journey)
B. Ashra kidnapped us with his new album The Sound Of DMT into a sonic, shamanic magic world. Field recordings mixed with shamanic chants and ritual sounds, traditional instruments meet synthesizer drones and glitches, a sonic ayahuasca journey.

This album is tuned to the DMT molecule according to calculations by Hans Cousto. DMT is part of the Ayahuasca drink. More detailed explanations on this topic are given below.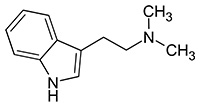 The DMT molecule setting are included Hemispheric Synchronizations, also called binaural beats or Hemi Syncs, whichare precisely tuned to the DMT molecule. Hemisphere Synchronization: 4,99 Hz (Theta), 7,99 Hz (Theta/Alpha), 14,1375 Hz (Beta)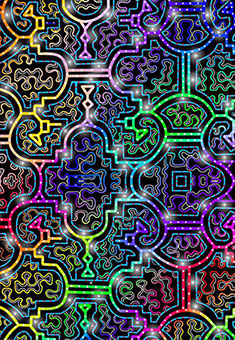 In order to achieve the best effect of the molecular setting, a good stereo image is recommended; headphones would be ideal. Because some players take pauses between the tracks, but it's actually a 62 minute mix without pauses, bandcamp offers exclusiv the entire mix exclusively in a file as a bonus track so that you can enjoy the album without interruptions. Also exclusic for bandcamp, the individual tracks asl 24 or 16 bit audio files available.
For all who download from other portals, we recommend audio player such as the Vox, Windows Media Player, Tidal or similar, which do not pause between the tracks.