Label: Klangwirkstoff Records
Artist: Planetary Cymatic Resonance, Motom, Akasha Project, B. Ashra
Titel: The Sound Of CBD
Format: CD / Digital
Total playtime: 72:02 min
Catalog#: KW013
Labelcode: 16011
ISRC: DE-HE1-0700446-49
EAN/UPC: </span>4036067346580
Releasedate: 21.06.2019
Artwork: Ilona Kowalschek
Mastered by Bert Olke: www.gl-audio.de
Style: #Molecule Setting, #Ambient, Meditation, #Electronic Space Music, #Cosmic Octave, #Hemispheres Synchronizations, #Binaural Beats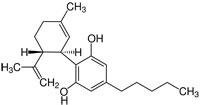 All tracks of this album are carefully tuned to octaves of the CBD spectral frequencies as calculated by Hans Cousto.
The Sound Of CBD
01. Planetary Cymatic Resonance - Caban 324 15:23 min.
Produced by Planetary Cymatic Resonancemixed by Sebastian Voelkers. All time based parameters (for example pitch, tempo, reverb and delay sizes) are carefully tuned to octaves of all CBD spectral frequencies
02. B. Ashra - Cannabidiol 20:08 min.
CBD Tuning | 73,8 bpm | Hemispheric Synchronisations (6hz | 9,9675 Hz | 5,390652Hz | 19,6825 Hz | 16,0025 Hz) | Binaural Beats | CBD Chimes tuned to all 5 main spectra
03. Motom - Pleiotropic CBD 19:26 min
2. Spectrum | 74,75 bpm | 159,48 Hz | Dis | +43,06 Cent | Standard Pitch A = 451,08 Hz
04. Akasha Project - Come Breathing Down 17:05 min
Every tone is played according to a cyclic occurence within the sound work of Come Breathing Down has its own tonal frequency and speed. All musical parameters like tune, bpm, lfos, effects are exactly tuned to the datas of the 5 Spectra of the CBD Molecule. The second and the third spectra are used for a natural hemi-sync with 4,04 Hz. Analogue to the jumps of electrons a sound image is being created which is in a constant flux.
Klangwirkstoff Records present:

The Sound Of CBD - V.A. - Planetary Cymatic Resonance | Motom | Akasha Project | B. Ashra
Cannabidiol (CBD) is a non-psychoactive cannabinoid derived from female cannabis. Medically, it is anticonvulsant, anti-inflammatory, relieves anxiety and nausea.
All tracks of this album are carefully tuned to octaves of the CBD spectral frequencies as calculated by Hans Cousto. Each of the four musicians Motom, Planetary Cymatic Resonance, Akasha Project and B. Ashra presents his own musical interpretation of the molecule.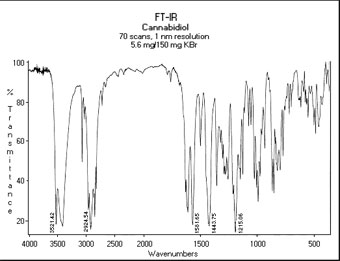 In order to achieve the full effectiveness of the molecule setting, you should necessarily listen to the music in stereo. Since it could lead to mind-expanding experiences, we advise against listening to this CD while driving cars or using machines.
Special thanks for Inspiration to: Hans Cousto, Kathrin Gebhardt and Roger Liggenstorfer

:::::::::::::::::::::::::::::
---
That is really good, acoustic smoking weed without side effects. Four artists convert the frequency of CBD into music by using it as the basis for a mental journey, each with its own landscape. CBD is a molecule from hemp, to be precise, an explicitly non-psychoactive cannabinoid from female plants, to which positive medicinal effects are ascribed. And the music that the four artists after Hans Cousto transcribe from the five spectral frequencies of the molecule translates these effects into sound.
The beginning is the duo Planetary Cymatic Resonance, that is Steffen Günther and Timo Preece from Berlin. Their journey called "Caban 324" begins with a warm chirp, beatless and as epic as one imagines a stoned journey. No stress, no barriers, not even melodies, just changing pitches with relaxing noises. A perfectly bringing down entry. This is followed by label boss Bert Olke alias B. Ashra with "Cannabidiol", which hangs a lonely greyhound in front of a latently threatening drone backdrop. If the prelude was still pushing outwards, you feel more inward here, in a reverberation room of enormous dimensions. His track also remains beatless at first. As soon as the wind chimes fade away, Olke adds a retrofuturitic synth sound which, according to the assignment, is not interested in specific melodies, but in frequencies, and which would have done really well in the soundtrack of "Captain Future". Olke varies his vision of CBD cautiously, with him the listener embarks on a decelerated journey through different emotional landscapes - until after more than half of the season he even finds himself in a club where he nods to a withdrawn beat.
Motom is the alias of Tom Wölke, with whom Olke not only operates the Klangffektstoff label, but also occasionally appears as the Motobash DJ team. His "Pleiotropic CBD" starts out darker than the previous tracks, it even deepens B. Ashra's first drones. The track rustles, an occasionally struck very low tone breaks through the white fog. From which a soundscape soon emerges that is reminiscent of distant busyness, of big cities, of industry, but without citing specific objects. Somewhere in the distance life is raging, but other people's lives, other people's stress, which condenses into a drone, which rather hypnotizes the listener instead of inciting him to do the same, and also latently unsettled because the sounds are subliminally disturbing Act. Only over time does Motom develop comfortably comprehensive frequency change melodies from this. And even his track soon tips into something rhythmic with clearer sounds, also far away from BPM-driven clubs, until he drones goodbye again. Most recently, Barnim Schultze, aka Akasha Project, used the singing bowls in "Come Breathing Down". The title says it all, you come down and breathe more slowly. Schultze's track is light as a feather, consists of only a few sounds at all, actually just a breath, into which he is reluctant to let additional tones flow. The album is over, now comes the urge to eat.

Matthias von Bosenick for Kraut Nick Magazin 02-2021(only in german)